Click here to view original web page at www.newarkpostonline.com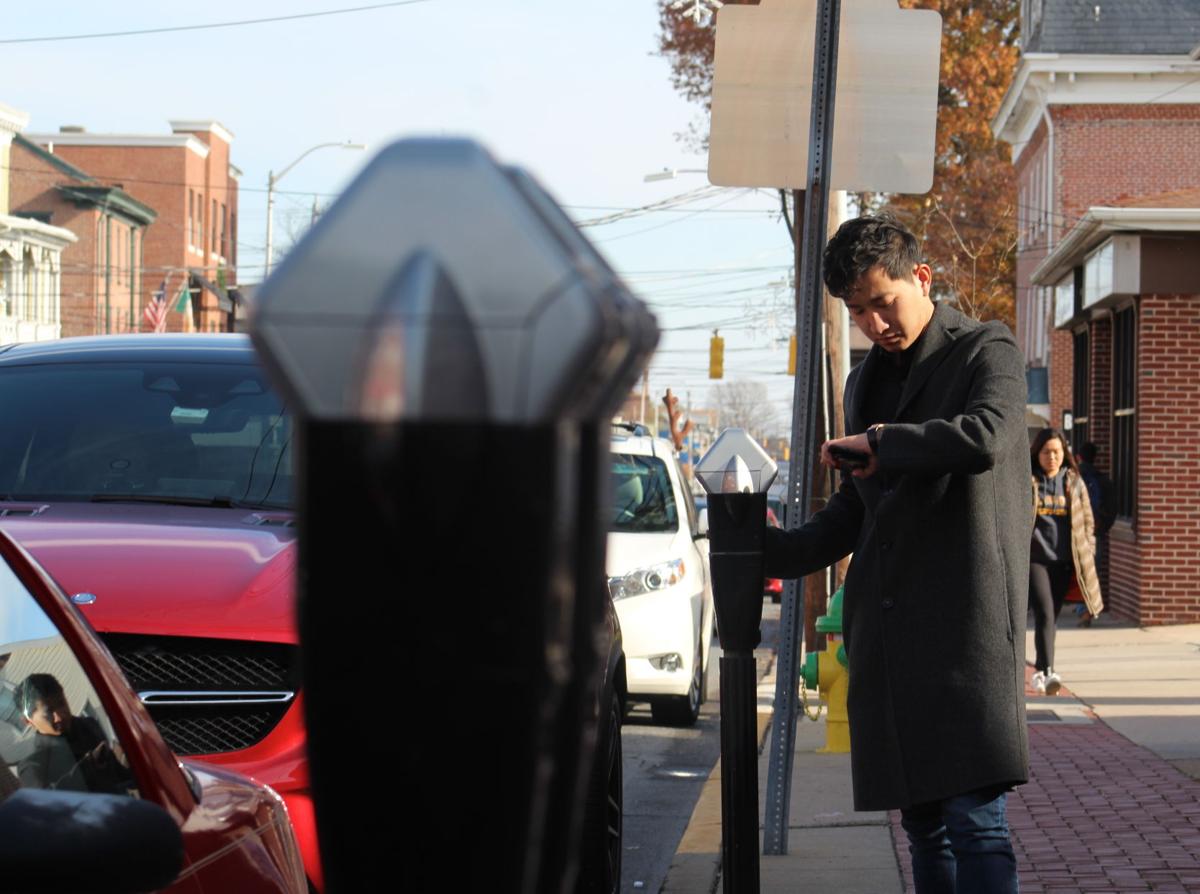 Driving down Main Street, it's easy to see that people like to park at the meters, but now Newark officials have the numbers to prove it.
The city recently released a parking meter occupancy report that shows data from the 130 meters on Main Street between North Chapel Street and the Deer Park Tavern. The report was requested by council members as part of an ongoing debate over the need for a parking garage.
Numbers were pulled from the electronic "smart" parking meters in May, June, September and October this year in order to compare usage during the University of Delaware's spring semester, a summer month when there is a reduced student population and two fall months at the start of the new school year. Loading zone meters were not included.
In May, average meter usage was at 86 percent by 10 a.m. and stayed at or near that level until 8 p.m., when more meters started to become available. The busiest time was the noon lunch hour, which peaked at 90 percent. After lunch, the numbers leveled off to an average of 86 percent, which included a minor spike in usage around dinner time before decreasing as the night continued.
As expected, meter occupancy was highest toward the end of the month during the university's finals week and graduation weekend.
Meters between Haines and Center streets showed slightly higher occupancy throughout the month, fluctuating between 92 and 97 percent. Of the 21 meters in this section, there were never more than three open spaces at any one time between 10 a.m. and 8 p.m.
This area continued to show higher occupancy over the next three months of the study – often at 100 percent occupancy in June – which Parking Supervisor Courtney Mulvanity said indicates that no matter the time of year, people prefer to park at on-street meters specifically in this area because of the proximity to nearby businesses and the centralized location.
"That's the center of our central business district it feels like when it comes to parking," he said. "That tends to be where the most businesses are concentrated."
"And the data proved that true," added City Manager Carol Houck.
Summer data for Main Street wasn't much different than spring, which came as a shock to city staff. The 130 meters were only used 2 to 3 percentage points less per hour in June as they were in May, further proving metered spots are popular whether or not the university is in session.
"I was a little surprised myself that there wasn't as much as a difference as we thought there was going to be," Houck said.
She said summer is typically when Newark residents take advantage of the university students being away and patronize more of the shops and restaurants.
"I hear that a lot, 'Students are gone ,so that's when we come downtown. We know the dates when they go on break,'" added Marvin Howard, parking manager. "Therefore, that's when they come downtown and you start seeing more of the residents out in the Main Street area."
One noticeable difference, however, was there seemed to be less dinner parking in June. While lunch remained busy, meter occupancy slowly declined after 2 p.m. and there was no spike around 6 p.m.
Also in June, more drivers took advantage of free parking on Sundays, which is available between 8 a.m. and 1 p.m. Data shows meters were occupied significantly more than they were on other days of the week during the same timeframe. The report attributes the spike to either the free parking incentive, church services, Sunday brunch offerings on Main Street or a combination of the three.
City staff encountered issues with some of the sensors in September that skewed the data downward, however, the report indicates that lunch was still the busiest time on Main Street, followed by a downward trend and then an increase at dinner until a drop in usage starts at 8 p.m.
Results from October were comparable to May and June.
In general, the report states, parking facilities are perceived to be full when occupancy levels reach 85 to 95 percent and, as a result, potential parkers have to keep driving around to look for spots.
Planning Director Maureen Feeney Roser said Main Street meters are exceeding this practical capacity during lunch and dinner hours and, at any point during the day, meters between Haines and Center streets are even worse. While it is cheaper to park in the city's lots, she said the visibility and convenience of on-street parking seem to outweigh the price.
The city is planning to install new "lot full" signs in Lots 3 and 4 that will show the number of available spaces in the lots and allow the city to connect to a smartphone parking app in the future. Feeney Roser expects they will help visitors find alternatives to metered spots and take some of the stress off on-street parking.
"What I think that will do is help with the perception that there is no parking because people will be able to see that there's parking more clearly," she said.
Staff will present the parking meter occupancy report to city council early next year and continue to bring data forward on a quarterly basis.
Click here to view original web page at www.newarkpostonline.com