Click here to view original web page at www.computerworld.com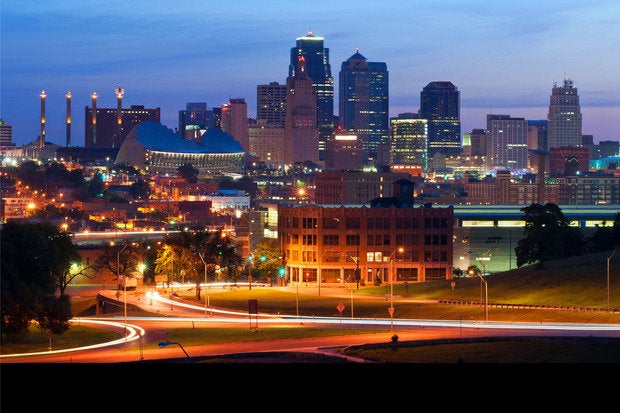 A big concern for smart city innovators is how to turn data generated by Internet of Things sensors and modules on highways, railroads and elsewhere into valuable information that can be used right away.
"When you talk about IoT and sensors and smart cities, it is not about big data but about small data, where you take that massive amount of data that things are providing to give us actionable data," said Chris Gutierrez, president of KC SmartPort, in an interview. The group promotes economic development through freight-based distribution, warehousing and manufacturing in 18 counties on the Kansas and Missouri border.
"You want business analytics that are relevant to make decisions," he said. "For example, you want to know that the freight should have arrived at 2 p.m., but won't until 3."
Andrew Ehlers, a vice president of channel sales for Zebra Technologies, a maker of RFID and other tracking products, agreed. "Data utilization is about making small, real-time actionable decisions," he said. "With the accelerated rate of adoption today around hardware, data is the new device. Hardware really goes into the background."
Ehlers spoke at an annual meeting of 550 IT logistics and economic development professionals called "Disrupt the Supply Chain" held in Kansas City, Mo., last week.
One of the keynotes at the event was delivered by Mark Heinrich, general manager of supply chain management at Microsoft.
"Logistics is the new manufacturing," Heinrich said. He noted that a truck traveling from Kansas City can reach nearly the entire U.S. population in 48 hours. "This is changing the face of the workforce in Kansas City."
So much of the smart city discussion has focused on the big picture with IoT technology, "which can be overwhelming," KC SmartPort's Gutierrez said. "You can get all this data and ask, 'What am I doing?' It has to be clear and we have to make it proactive."
IT and other professionals need to think of IoT "technology that can benefit people," Gutierrez said. "It's more of a 'show me' approach."
The annual conference on logistics makes sense to be held in Kansas City because the metropolitan region has long been a major national transportation hub -- going back to the mid-1800s, when cross-country rail lines first intersected there.
More recently, the region has undergone a technology boom, with Google Fiber's arrival to serve fast Internet to homes and businesses, starting in 2011. On May 6, a 2.2-mile, $102 million streetcar line will open in the Kansas City, Mo., downtown, which will include free Wi-Fi and connections to information kiosks and related smart technology, much of it with innovations from Cisco.
In March, the U.S. Department of Transportation named Kansas City, Mo., as one of seven finalists for a $40 million grant to become the first city to fully integrate smart city technologies like self-driving cars, connected vehicles and smart sensors. Vulcan Inc., founded by Microsoft co-founder Paul Allen, has also pledged $10 million to the winner.
Kansas City faces tough competition in that DoT Smart City Challenge from the other finalists, including Pittsburgh and the much larger San Francisco. But Gutierrez said he believes KC's strong connection to logistics operations and its current work in smart city innovations "gives KC a good shot at winning it."
Cisco has previously cited KC as an ideal place to prove its evolving smart city technology because it is mid-sized -- not too large and not too small. The Kansas City region has about 2 million people, with fewer than 500,000 in the city limits.
The Smart City Challenge evolved from DoT's Beyond Traffic draft report issued in 2015 that showed the nation's aging infrastructure is not ready to deal with fast population growth in many regions of the country. The report also identified the need to increase mobility options in mid-sized regions such as Kansas City.
Hottest jobs, cities and industries for IT pay in 2016
Click here to view original web page at www.computerworld.com