Click here to view original web page at wvxu.org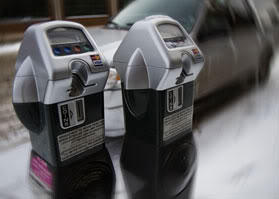 Cincinnati's parking meter revenues have increased by 60 percent during the current fiscal year compared to last year. That is not surprising since the city started charging higher rates and extended enforcement hours.
From July 1, 2015 thru the end of March 2016, the city collected $4,397,505 from parking meters. That compares to $2,760,910 during the same period in the last fiscal year.
A report also said parking citation revenue has increased by nine percent. From July thru the end of March, the city collected $3,564,132 in citation revenue. For the same period a year ago the number was $3,281,888.
Assistant City Manager John Juech told a council committee the new smartmeters are also providing a wealth of information.
"So we know which meters are over-utilized, which meters are under-utilized, which meters are being used all the time," Juech said. "We even have maps that can show you basically almost on a per meter basis how much they average per day."
Lots of people are also using the smartphone app to pay for parking. In March, the city collected more than $35,000 through the app, which is the highest amount since the service was launched last summer.
Juech said the city is still investigating dynamic pricing.
"More accurately price what people are actually willing to pay, so pay a little bit more if you want to park right outside where you're going versus walk a couple blocks," Juech said. "But it also helps you better kind of manage the flow of people around because by having different price levels you kind of normalize parking throughout your system."
Part of the money from the higher parking meter rates is being used to help fund the operating costs of the streetcar system, which is scheduled to begin passenger service in September.