Click here to view original web page at billingsgazette.com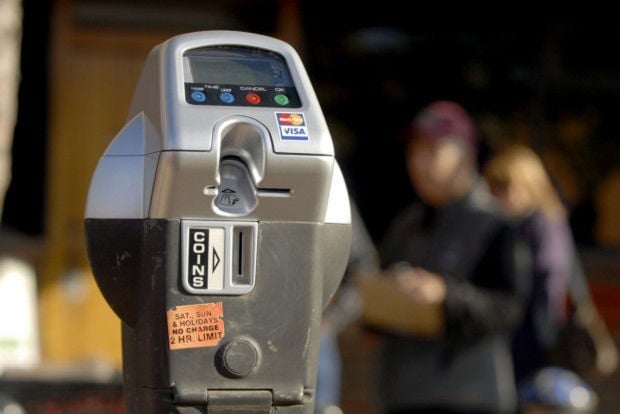 If the Billings City Council gives its approval next month, smart parking meters — those that accept payment from credit cards and smart phones — will be installed on selected streets in downtown Billings.
The city's parking manager, Tracy Scott, told members of the Downtown Billings Alliance Wednesday that the Billings Parking Board will propose rate increases at metered parking spaces as well as inside the four parking garages, three of which are managed by the city while the fourth, the Empire Garage, is managed by the Northern Hotel.
The increases are needed to accomplish a number of big-ticket projects in the coming year or two, including about $223,000 for parking structure restoration, $105,000 to re-stripe the downtown business district, about $541,000 to upgrade garage control equipment, up to $200,000 to upgrade on-street equipment, and about $104,000 to develop a maintenance reserve fund.
Lisa Harmon, DBA's executive director, said that with the installation of smart meters, membership of the organization she leads is not opposed to the proposed rate increases.
"We can use parking as an economic development tool to advance our larger, broader issues downtown," she told a group of about 20 people in attendance.
According to Scott, the plan is to increase parking garage rates by 5 percent per year for the next three years. That would drive up the undiscounted rate for covered parking by $2.50 per month and rooftop parking by $1.25 per month.
Hourly rates inside the garages would also go up, but the first hour — as suggested by the city's Parking Strategic Plan, completed and adopted last year — would be free.
On-street parking would go up from 50 cents per hour at 2-hour meters to $1 per hour, the rate required to help cover credit card expenses. Scott said she may recommend a system now employed in Missoula that sharply increases the hourly rate beginning with the third or fourth hour in order to encourage turnover.
Meter upgrades are proposed for the area bounded roughly by Third Avenue North to First Avenue North and N. 29th Street to about N. 25th Street.
Nelson said smart meters are preferred over parking kiosks, which some people find less user-friendly. The smart meters can be placed on existing parking meter poles, she said.
The smart meters, which are solar powered, will still accept coins, she said. The advantages to the smart technology are numerous, including the fact that one's stay can be extended remotely, with a few keystrokes on a smart phone if, for example, a meeting is running late.
"Parking meters are somewhat self-policing, and they assign economic value to a scarce resource, which encourages people to preserve that scarce resource" in much the same way that they conserve water if they have to pay for it, Scott said.
"People need a system that's easy. They don't need something that they find hard to operate," Scott said of the current proposal.
Each smart meter has space for an electronic message that can be used to market downtown events, from wrestling tournaments to annual events like the Strawberry Festival.
According to Scott, downtown is home to 955 metered spaces. The four garages have 1,811 parking spaces. Eighty-five percent of garage tenants receive a discounted rate.
The library has another 100 spaces in its parking garden, but library patrons have been unhappy with the difficulty they sometimes encounter entering information at the parking kiosk there. The kiosk will be moved inside the library, she said.
Scott will repeat her presentation at 8:30 a.m. Thursday at 2905 Montana Ave.